Welcome to Anne's Cakes For All Occasions
Sudbury, Suffolk
A leading Celebration and Wedding Cake Designer based in #Sudbury, #Suffolk.
Personal delivery in #Suffolk #Essex #Norfolk, and East Anglia
My website is comprehensive and offered is free advice to assist in designing your Wedding or Celebration Cake.
There is an old saying 'you first eat with our eyes' and not only should your cake look stunning but also taste as good or even better than it looks. In order to achieve this requires a lot of care and planning.
As a Professional Cake Designer, and to be fair to you as a customer,

this website provides an understanding of the basic design and price structure based o

n the number of portions required for size and shape, for sponge cakes of any flavour, including cChocolate cake, carrot cake, and rich fruit cakes sizes up to 14 inches.
How much is a Wedding Cake or Celebration Cake? How much cake will you need?
First consider shape; round, square, heart, octagon, hexagon, oval, wedding bells, or even a combination of shape.

What flavour? Cost increase according to luxury of the flavour required.

How many portions? To save money, its not necessary to try and feed everyone.
So once you have established approximate portions and cake sizes needed, the number of tiers, cake flavour, there is a link to take you to the basic cost of each cake.
Costs increase consistent with the luxury, decoration, or items such as wired sugar flowers, cake toppers, cake stand hire, internal supports for stacked cakes, drapes, frills, and other embellishments.
All Cake pictures on this site are of actual cakes, More Pictures in the Cake Gallery
Ordering is simple; either by face to face or Email your ideas and let me work out a price.
All details are confirmed in writing and an invoice issued; this becomes my worksheet.
My reputation stands for producing simply mouth watering cakes, together with providing a service which is never compromised.
"The Cake of Your Dreams for Your Special Day."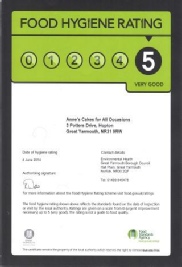 The World is your oyster when it comes to where and how you can get married.
Apart from the Bride & Groom, the 'Cutting of the Cake Ceremony' is one of the most photographed events. I can help to 'Make it Special. 'Remember, a smaller #Wedding cake can still look elegant.
Your Cake will taste Great Too - Cakes are made the Old Fashioned Way; proper ingredients, butter, never margarine unless its Dairy Free, with no added nonsense.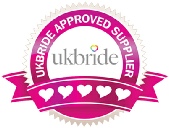 Not just Weddings but Celebration Cakes also.
Anniversary
Birthday
Christening
Celebrations
Cake Stand Hire
Sugar Flowers
Cake Toppers
Whatever the Occasion, there is a cake personally designed for you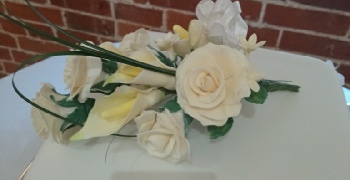 Personal delivery throughout Suffolk, Norfolk, Essex, and throughout East Anglia by arrangement Tel: 01787 468694